23 March 2022
New Partnership for Reliable GaN Power Devices
Leading GaN device manufacturer Rohm Semiconductor partners with Oxford Instruments Plasma Technology for greener and more reliable GaN power electronics using ALE technology
Oxford Instruments Plasma Technology announced today that Rohm Semiconductor, a leading Japanese manufacturer of innovative GaN devices for automotive applications, has selected Oxford Instruments' PlasmaPro®100 Cobra® Atomic Layer Etch (ALE) system. The system will be implemented in Rohm's facility for the development of next generation highly efficient and reliable GaN power devices. Rohm will work closely with Oxford Instruments Plasma Technology to resolve challenges in GaN device manufacture, which will enable GaN technology to revolutionise key industries.
Rohm has demonstrated breakthrough GaN technology – their GaN HEMT devices deliver 65% lower switching loss with excellent switch speed characteristics and thermal dissipation efficiency. Broader adoption of GaN, and the efficiency benefits that the technology can provide, has been hampered by narrow voltage margins in standard products, leading to component degradation and failure. Rohm's 'normally-off' GaN device technology delivers 3x more voltage margin, for ultimate reliability, with excellent heat dissipation and low power consumption, for data centres, base stations, LiDAR technology, drone and electric vehicle applications.
In preparation for the high demand expected, Rohm performed an extensive evaluation of manufacturing platforms. Oxford Instruments ALE technology delivers a smooth low damage etch process making it the clear choice for Rohm to develop its platform of GaN power devices on.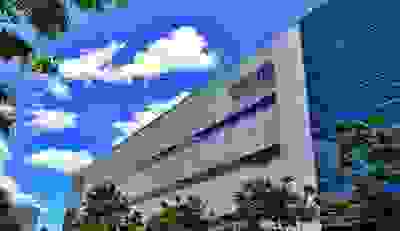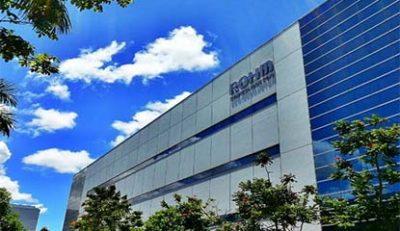 "We have key collaborations in Japan to bring atomic scale GaN and SiC deposition and etch technology solutions for Wide Band Gap production customers. Today's announcement is an important step for our business, and it is pleasing that after such an extensive review of the market, Rohm have chosen our ALE platform for GaN power devices" comments Klaas Wisniewski, Plasma Technology's Strategic Business Development Director, who also added: "There are critical applications for GaN such as base stations and data centres, where the technology offers significant benefit in reducing power consumption, as we shift to a greener economy. Rohm creates high quality and robust devices for several important markets and we are excited to see the products that will be created using our Atomic Scale Processing solutions."

About Oxford Instruments Plasma Technology
Oxford Instruments Plasma Technology offers flexible, configurable process tools and leading-edge processes for the precise, controllable and repeatable engineering of micro- and nano-structures. Our systems provide process solutions for the etching of nanometre sized features, nanolayer deposition and the controlled growth of nanostructures.
These solutions are based on core technologies in plasma-enhanced deposition and etch, ion-beam deposition and etch, atomic layer deposition, deep silicon etch and physical vapour deposition. Products range from compact stand-alone systems for R&D, through batch tools and up to clustered cassette-to-cassette platforms for high-throughput production processing. To discuss how your process could benefit from our solutions, contact our experts via email at plasma-experts@oxinst.com or fill the form below.
CONTACT OUR EXPERTS