Feb. 28, 2023
Raman Microscope at the Forefront of Battery Research
WITec installs alpha300 R at ZSW in Ulm, Germany

WITec GmbH, the originator of commercial Raman imaging systems, has delivered a new instrument to the Center for Solar Energy and Hydrogen Research (ZSW) Baden-Württemberg. The Raman microscope will be used in the "Powder-Up!" pilot plant in Ulm, where cathode materials for lithium-ion batteries will be produced and the scalability of fabrication methods will be investigated.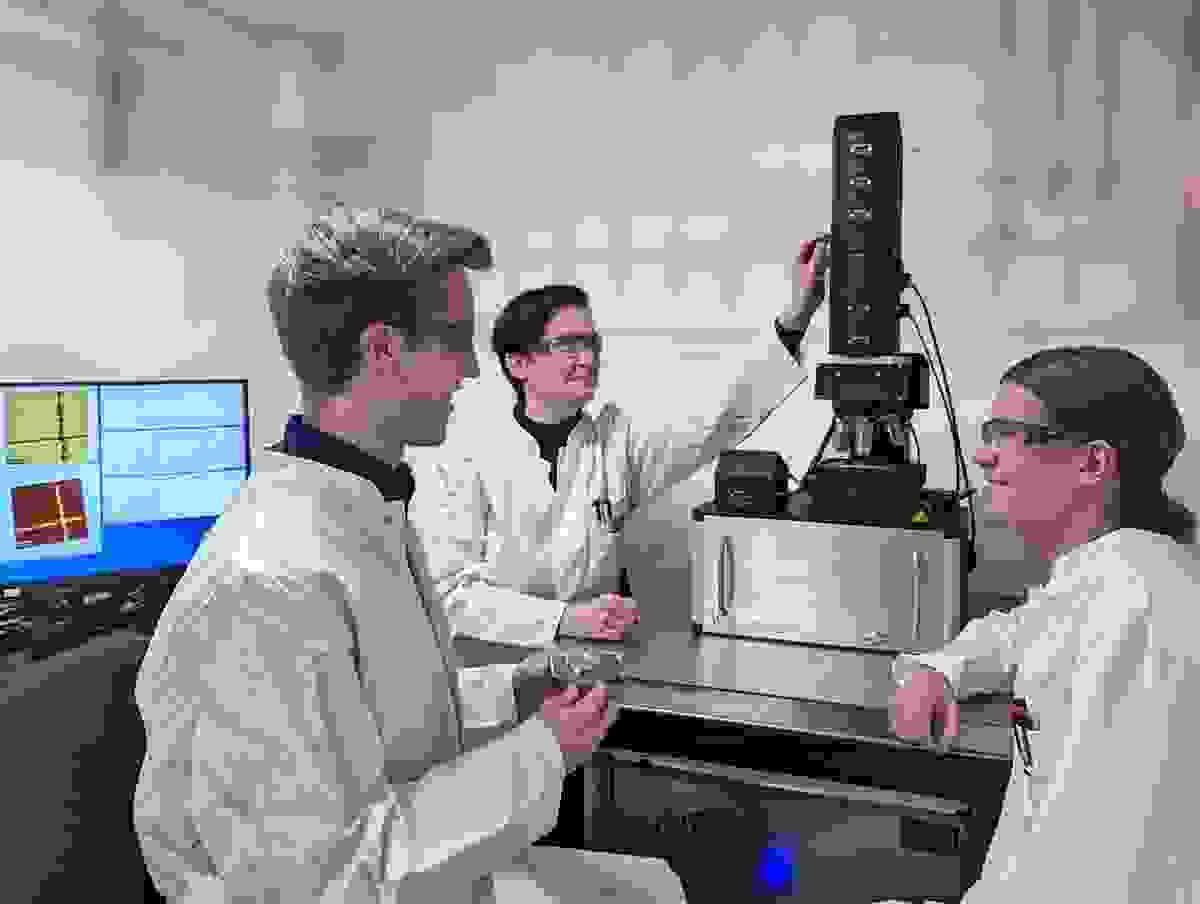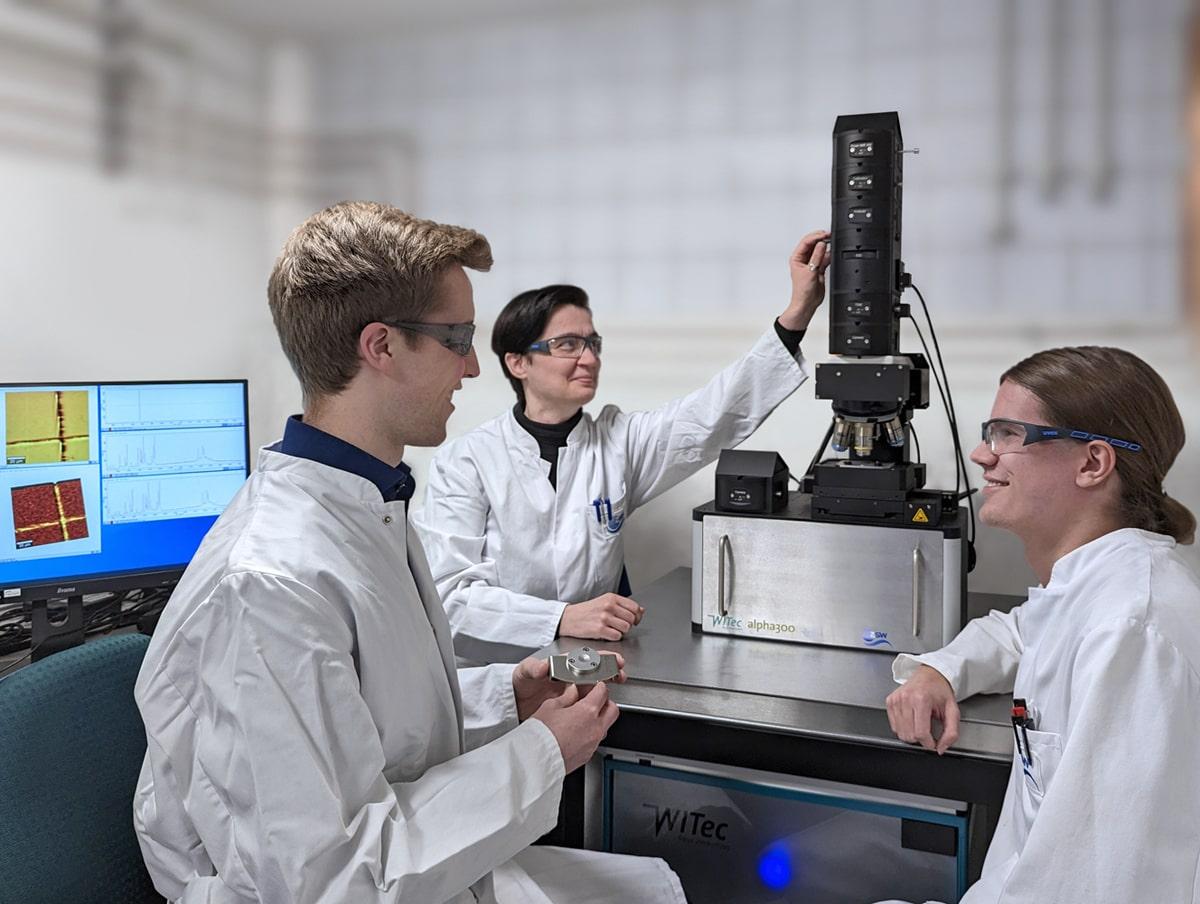 Lithium-ion batteries are the primary enabling technology in the current shift toward electric mobility and their performance is almost exclusively determined by the materials used. ZSW is at the forefront of innovative energy storage development and is constructing a new building for the "Powder-Up!" pilot plant over the next twelve months. The new facility will focus on making improvements in the next generation of battery electrode materials, and on scaling up their manufacturing processes. This work is set to have far-reaching effects in terms of battery performance, resource use, and unit costs.

According to Dr. Margret Wohlfahrt-Mehrens, head of the Accumulators Materials Research department, "Raman microscopy is becoming a standard method in applied battery research. It quickly provides detailed information about how different electrode formulations function and degrade over charge cycles."

WITec GmbH won the Europe-wide public tender due to the high chemical sensitivity, spatial resolution and acquisition speed of its Raman imaging systems. The alpha300 R microscope offers the added benefits of modularity for integrating hardware such as electro-chemical cells, and high sample throughput for compiling industrially relevant volumes of data.

In a reflection of Baden-Württemberg's innovative strength, WITec's headquarters and ZSW's facilities are located on the same hill above Ulm. "It really highlights that this region is central in Germany's efforts to support the green revolution," said Harald Fischer, Marketing Director at WITec. "We designed and built this microscope right here and then delivered it across our neighborhood, where it will further the development of one of today's most crucially important technologies."

The "Powder-Up!" facility, funded by the Baden-Württemberg Ministry of Economic Affairs, Labor and Tourism and the German Federal Ministry of Education and Research (BMBF), is the first of its kind in Europe. Material batches of up to 100 kilograms can be produced in the new plant. Such quantities are required to produce large battery cells for electric cars or stationary energy storage units.
About WITec

WITec GmbH pioneered 3D Raman imaging and correlative microscopy and continues to lead the industry with a product portfolio that offers speed, sensitivity and resolution without compromise. Raman, AFM and SNOM microscopes, select combinations thereof, and WITec-developed Raman-SEM (RISE) instruments can be configured for specific challenges in chemical and structural characterization through a modular hardware and software architecture with built-in capacity for expansion. Research, development and production are located at WITec headquarters in Ulm, Germany, and the WITec sales and support network has an established presence in every global region. In September 2021, WITec became a member of the Oxford Instruments Group, bringing technology leadership in Raman microscopy to its extensive portfolio of businesses.
About the ZSW

The Center for Solar Energy and Hydrogen Research Baden-Württemberg (ZSW) is one of the leading institutes for applied research in the areas of hydrogen, photovoltaics, renewable fuels, battery technology, fuel cells and energy system analysis. There are currently around 330 scientists, engineers and technicians employed at the three ZSW sites in Stuttgart, Ulm and Widderstall. In addition, there are 100 research and student assistants. The ZSW is a member of the Innovationsallianz Baden-Württemberg (innBW), a group of 12 non-university, applied research institutes.
Press Contacts

Center for Solar Energy and Hydrogen Research Baden-Württemberg (ZSW)
Tiziana Bosa
Press and public relations
Helmholtzstraße 8
89081 Ulm, Germany
Tel: +49 731 9530-0
Fax: +49 731 9530-666
E-Mail: tiziana.bosa@zsw-bw.de
www.zsw-bw.de
Download high-resolution pictures
Florian Klein (left) and Leon Gläser (right) from the ZSW in Ulm together with WITec Application Scientist Dr. Ievgeniia Iermak (middle) during training on the new Raman microscope.