Oct 5, 2022
Oxford Instruments recognized for field services to customers in Technology & Services Industry Association STAR Awards
Oxford Instruments is delighted to have been recognised as a finalist in the 2022 STAR Awards for 'Best Practices in Field Services' by Technology & Services Industry Association® (TSIA), the leading association for today's technology and services organizations.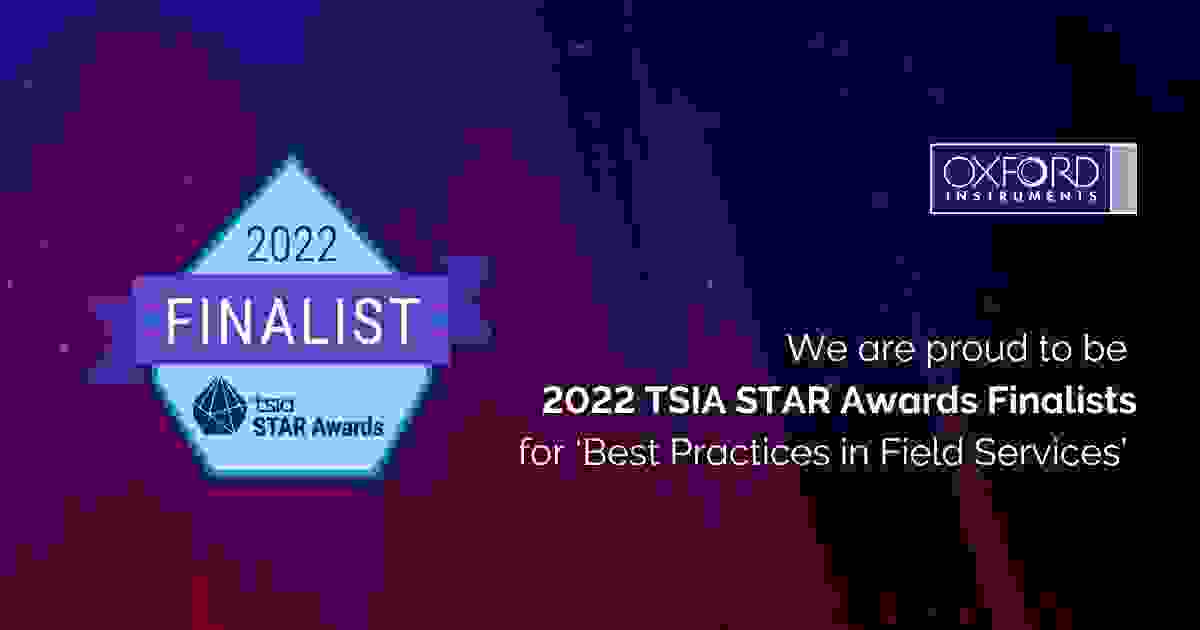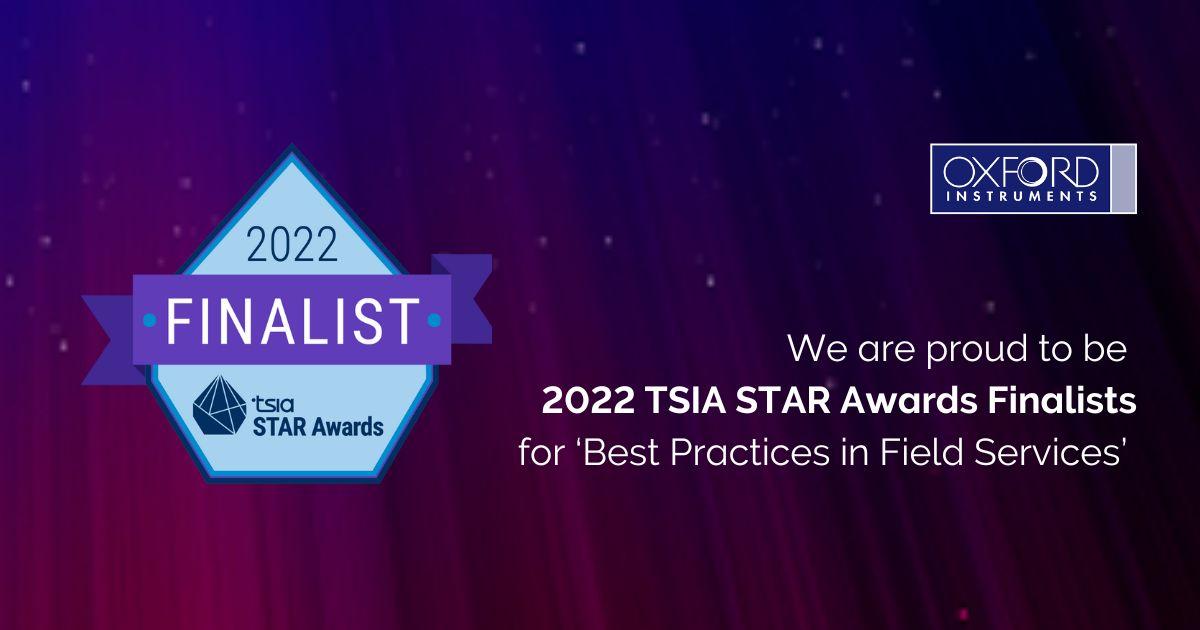 With global expertise delivered locally, the introduction by Oxford Instruments of multi-channel contact centres has facilitated a more streamlined experience for customers, by helping to provide a robust communication to the field service engineers and ensuring clear alignment of expectations before arriving onsite.

"Our customers are at the core of what we do. The past two years of the pandemic have proved to be a challenging time for them, and I'm proud of the way we have evolved and developed our service offering to support them through changing circumstances." said Rudy Caruso, Group Director of Customer Services, Americas at Oxford Instruments. "We are proud to have this transformational journey recognized through the STAR Awards and remain committed to continuing to provide a simplified and enhanced experience for our customers across our entire product portfolio."
The STAR Awards have become one of the highest honours in the technology and services industry, allowing companies to be publicly acknowledged for their accomplishments. This year's program received unprecedented interest and record participation levels, making it more competitive than ever to achieve finalist or winner recognition.
"We are honored to congratulate Oxford Instruments on their recognition as a finalist of the 2022 STAR 'Best Practices in Field Services' Award," said Thomas Lah, Executive Director and Executive VP at TSIA. "Being recognized as a finalist for this prestigious award demonstrates that Oxford Instruments has continued to benefit both its customers and the organization as a whole with innovations that set it apart from its peers."
To learn more about TSIA's STAR Awards, and TSIA membership, visit TSIA.com.
To learn more about the services that Oxford Instruments offer, visit our services pages.
About Oxford Instruments
Oxford Instruments designs, supplies and supports high‑technology tools and systems with a focus on research and industrial applications. Innovation has been the driving force behind Oxford Instruments' growth and success for over 60 years, supporting its core purpose to address some of the world's most pressing challenges.
Oxford Instruments is helping enable a greener economy, increased connectivity, improved health and leaps in scientific understanding. Its advanced products and services allow
the world's leading industrial companies and scientific research communities to image, analyse and manipulate materials down to the atomic and molecular level, helping to accelerate R&D, increase manufacturing productivity and make ground-breaking discoveries.
About TSIA
The Technology & Services Industry Association® (TSIA) is the world's leading research organization dedicated to helping technology companies achieve profitable growth and solve their top business challenges. Services, Sales, Product, and Channel organizations at technology companies large and small look to TSIA for world-class business frameworks, best practices based on real-world results, detailed performance benchmarking, and exceptional peer networking opportunities. TSIA's membership community consists of over 40,000 executives from 96 countries and represents 80% of the Fortune 100 technology companies.