05 June 2013
Oxford Instruments nominated for MacRobert Award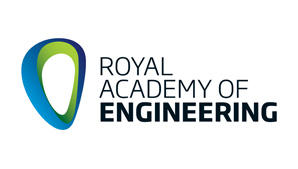 Oxford Instruments' X-Max Silicon Drift Detector has reached the final stage of the 2013 Royal Academy of Engineering MacRobert Award. The X-Max large area detector is used for Energy Dispersive Spectrometry (EDS), a technique used to chemically analyse samples no thicker than a human hair inside a Scanning Electron Microscope (SEM). Examples include the analysis of semiconductor contaminants, gunshot residues and even nanomaterials.
The MacRobert Award is the UK's longest running and most prestigious national prize for engineering innovation, and celebrates outstanding innovation, commercial success and societal benefits. The winner will be announced on 17th July at the Academy's Awards Dinner and receive a gold medal plus a £50,000 cash prize. Previous recipients include Microsoft Research's Xbox Kinect human motion-capture system, Arup's 'Water Cube,' the centrepiece of the 2008 Beijing Olympics and last year's winner, Jaguar Land Rover's Evoque SUV.
The three 2013 finalists were selected from a long list of nominations, drawn from across contemporary engineering. They were chosen by a panel of Academy Fellows who have expertise across the range of engineering disciplines as well as personal entrepreneurial experience.
Dr Ian Barkshire, Managing Director of Oxford Instruments NanoAnalysis says "We are very proud to have been shortlisted for this Award. The technical and engineering issues presented by the development of our X-Max detector were complicated and challenging, but have resulted in a market leading tool that has advanced analysis of materials at the smallest scale."
John Robinson FREng, Chair of the MacRobert Award judging panel, says, "These three innovative and successful companies demonstrate that engineering is thriving in the UK in very different sectors, from ground-breaking start-ups to established world-leaders. We have an incredible research base that leads to successful pioneering companies and we are delighted to have shortlisted for the MacRobert Award this year three great examples of the kind of companies that the Academy is championing through its Engineering for Growth campaign.