4 August, 2021
Young Nanoscientist India Award 2021 Winner Announced
The Nanotechnology forum for Indian Scientists (NT Forum) recently announced winner of its award Oxford Instruments Young Nanoscientist India award 2021. The NT forum was formed in 2014 to encourage research in the field of Nanotechnology in India and acknowledge outstanding achievements in this filed.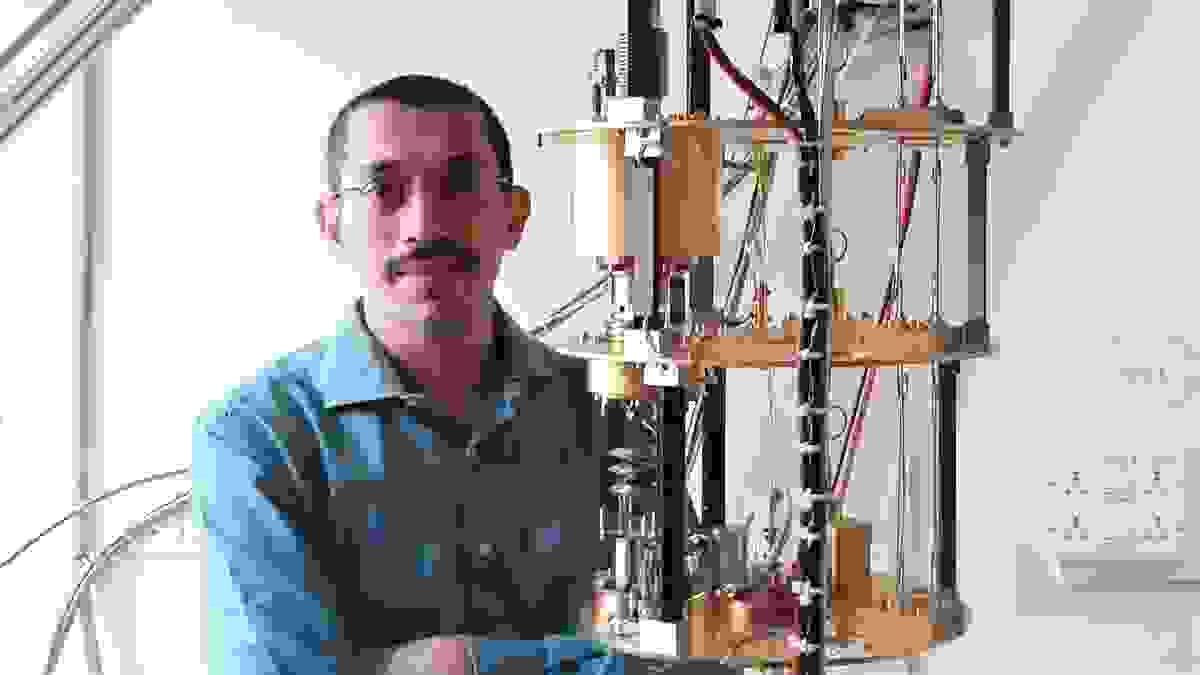 The winning nomination is titled "Transport phenomena in emerging quantum nano-devices" presented by Dr. Anindya Das is unanimously selected as the best one among the sixteen nominations received which were evaluated by the selection committee chaired by Bharat Ratna Prof. C.N.R. Rao.
Dr. Anindya Das is announced as winner of this award for his outstanding contribution to the research into Nano Science in India.
The Oxford Instruments Young Nanoscientist India award is presented biennially by NT Forum and was well received by the Nanotechnology research fraternity in India. Each time, the NT forum receives the nominations of research carried out by eminent researchers from India.
In the words of the Chairman of the Selection Committee, Bharat Ratna Professor C.N.R Rao, "The NT Forum has now established itself as a platform for researchers to get acknowledged and it continues to attract nominations from the best of the Nano Technology research being carried out in India. The committee also found that the quality of the nominations is enhanced than before and quite a few outstanding nominations were contesting for the award this year.
The committee is delighted to have completed the process of selecting the winner and feel that this award will inspire many new scientists competing for this recognition in future.
Mr. Mangesh Kulkarni, INDIA Country Director, Oxford Instruments India Pvt. Ltd. Said: "Oxford Instruments congratulates Dr. Anindya Das for winning this award. With the nominations received from some of the renowned researchers this year, we are delighted to note that this award and NT Forum is now catching attention of many new researchers encouraging them to compete for the award. It is very interesting to see that the quality of nominations is improving every time and we really appreciate the guidance and support extended by the committee in creating this benchmark in the field of Nano Technology research in INDIA."
As a winner of 'Oxford Instruments Young Nanoscientist India Award 2021', Dr. Anindya Das will be awarded with a Certificate, Medal and Cash prize for his achievement. NT forum would also arrange his visit to UK foreign universities to deliver his talk.

About Nanotechnology Forum:
The Nanotechnology Forum for Indian Scientists intends to recognise and support young researchers in India to encourage research in the field of Nanotechnology. The focus of the forum is to promote research in the field of Fabrication and Characterisation of nano materials and structures in physical or bio nanotechnology;motivate young researchers in these areas of research; increase scientific exchange between India and the United Kingdom
The forum is supported by a panel of senior scientists from India as part of the committee as listed below:
Professor C.N.R. Rao – Honorary President, JNCASR
Professor A.K. Sood – Honorary Professor - IISC
Professor Ramgopal Rao – Director IIT, Delhi
Professor K.N. Ganesh – Director IISER, Tirupati
This Forum will initiate programmes to enhance growth in field of nanotechnology and acknowledge outstanding achievements by researchers.