Sept. 5, 2023
WITec Rolls Out alphaCART
Research-grade Raman microspectroscopy goes mobile.

Oxford Instruments WITec has introduced alphaCART, a portable research-grade confocal Raman system. alphaCART lets researchers bring the laboratory to the sample for on-site chemical characterization with all the speed, sensitivity, and resolution of WITec's renowned stationary instruments.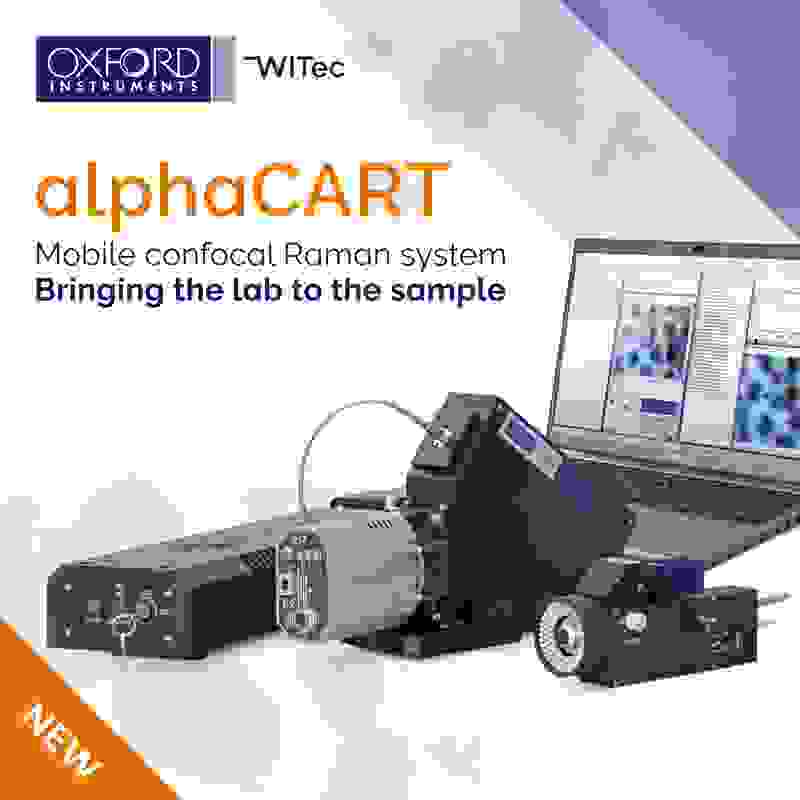 This novel instrument bundles a freely positionable, fiber-coupled Raman probe with a laser, spectrometer, and laptop computer into a robust rolling flight case. It provides high signal sensitivity as well as diffraction-limited resolution and confocality. These features enable measurements through and within transparent materials and render weak Raman scatterers visible even amidst a high background. alphaCART also offers integrated white-light illumination and a color video camera for detailed sample survey.
Investigations in archaeology, the arts and cultural heritage, and geoscience are often conducted in the field or secure storage facilities. Materials science, process and civil engineering, and gas analysis experiments are regularly performed outside of conventional lab environments. alphaCART was developed to equip researchers working in these conditions with uncompromised analytical power.
"alphaCART delivers the full performance of our industry-leading confocal Raman instruments on-site for samples too big, valuable or fragile to be moved," said WITec Product Manager Thomas Dieing, "It can characterize paintings under protective glass, be brought into vaults for nondestructive analysis of priceless treasures, and peer through windows into reaction chambers for real-time chemical process monitoring."
alphaCART leverages the modularity of the alpha300 microscope series and shares its full range of upgrade possibilities and accessories. Excitation lasers of various outputs are available in 532 nm, 633 nm or 785 nm and others can be supplied upon request. Ultrahigh-throughput wavelength-optimized spectrometers, microscope objectives and positioning hardware are also customer-configurable.
WITec's alphaCART will make its public debut at the RAA 2023 International Conference on the Application of Raman Spectroscopy in Art and Archaeology in Athens, Greece, September 6-9.
For more information, please visit the WITec alphaCART product page.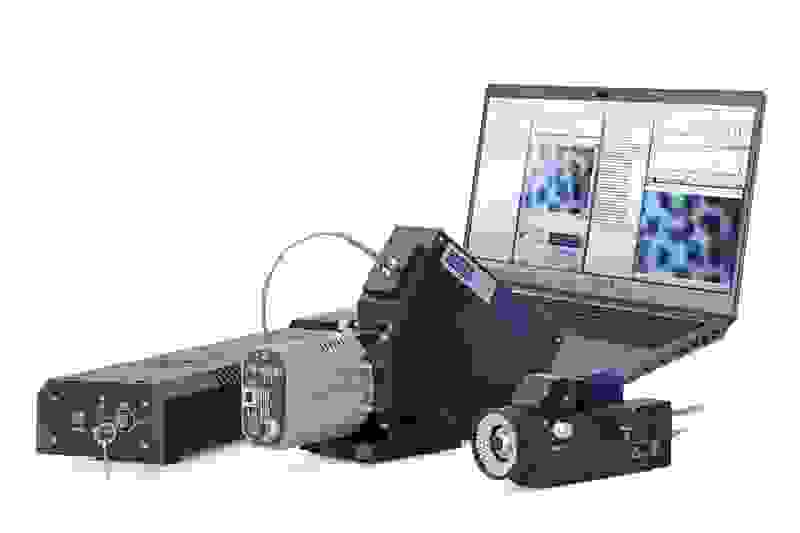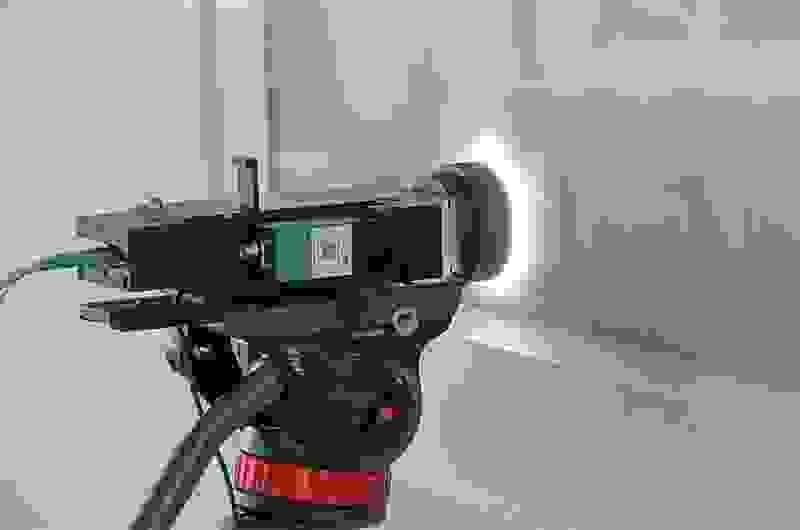 About WITec

WITec GmbH pioneered 3D Raman imaging and correlative microscopy and continues to lead the industry with a product portfolio that offers speed, sensitivity and resolution without compromise. Raman, AFM and SNOM microscopes, select combinations thereof, and WITec-developed Raman-SEM (RISE) instruments can be configured for specific challenges in chemical and structural characterization through a modular hardware and software architecture with built-in capacity for expansion. Research, development and production are located at WITec headquarters in Ulm, Germany, and the WITec sales and support network has an established presence in every global region. In September 2021, WITec became a member of the Oxford Instruments Group, bringing technology leadership in Raman microscopy to its extensive portfolio of businesses.

Press Contact

WITec GmbH
Lise-Meitner-Str. 6, 89081 Ulm, Germany
Phone: +49 (0) 731 140 70 0
E-mail: press@WITec.de
https://Raman.oxinst.com
Download high-resolution pictures
Web banner: WITec alphaCART (300dpi)
Product image: WITec alphaCART Raman system (300 dpi)
Product image: WITec alphaCART Raman probe (300 dpi)