22 June, 2021
Oxford Instruments NanoScience Announces Joint Winners for 5th Sir Martin Wood Prize for China
Oxford Instruments NanoScience is delighted to announce that Prof. Yuan LI and Prof. Ying JIANG of Peking University, and Prof. Kui JIN of the Institute of Physics, Chinese Academy of Sciences (CAS), have jointly been awarded the 5th Sir Martin Wood Prize for China.
The Prize, which Oxford Instruments NanoScience has sponsored since its creation in 2013, recognises the work of young scientists in China in the fields of low temperature or high magnetic fields. The Prize winners were awarded in a ceremony that took place on 4 June in Jinhua, China.
"It is with great pleasure to award this year's winners of the Sir Martin Wood Prize for China," says Stuart Woods, Managing Director, Oxford Instruments NanoScience. "For us, China is an extremely important and exciting global market, and we are delighted to be collaborating closely with customers and researchers to continue to strengthen the physics community and their amazing work.
We are pleased to have the opportunity to support and reward these individuals for their contribution in low temperature and high magnetic fields and are sincerely grateful to this year's winners for all they have achieved. 谢谢你们!"
The Prize Winners
Prof. Yuan LI from Peking University, has been recognised for his outstanding contribution to the understanding of unconventional superconductivity, topological magnon bands, and charge-order phenomena by performing neutron and photon scattering experiments at low temperatures.
Prof. Ying JIANG from Peking University, has been recognised for his seminal contributions to the development of high-resolution scanning probe microscopy and to the atomic-scale understanding of structure and dynamics of low-dimensional water/ice, in particular the nuclear quantum effects.
Prof. Kui JIN from the Institute of Physics, CAS, has been recognised for synthesizing high quality thin films of electron-doped cuprates, spinel oxides, iron-based superconductors, and investigating their physical properties of unconventional superconductivity, as well as developing advanced high-throughput film techniques to accelerate the related research.

The winners of the 4th Sir Martin Wood Prize for China are Prof. Tian QIAN of the Institute of Physics CAS, Professor Jun ZHAO of Fudan University and Prof. Shuyun ZHOU of Tsinghua University.

The Sir Martin Wood Prize for China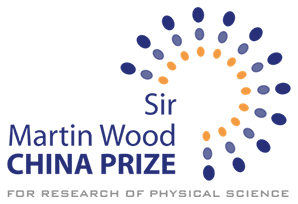 This Prize was launched in 2013 to promote and recognise the novel work of young scientists working in the fields of low temperatures or high magnetic fields in China. Oxford Instruments is aware that there is a critical and often difficult stage for many between completing their Ph.D and gaining a permanent research position, and so, offers support to individuals in China who are producing innovative work through this Prize.
The 2021 Sir Martin Wood Prize for China selection committee is chaired by Academician Zhao Zhongxian from Institute of Physics, CAS, and includes:
Committee secretary:
Professor Cheng Jinguang, from Institute of Physics, CAS
Committee members:
Professor WANG Nanlin from Peking University,

Professor LV Li from Institute of Physics, CAS,

Academician CHEN Xianhui from the University of Science and Technology of China,

Professor DU Ruirui from Peking University,

Professor JIN Xiaofeng from Fudan University,

Professor ZHANG Fuchun from Zhejiang University,

Academician XUE Qikun from Southern University of Science and Technology,

Professor LUO Jianlin from Institute of Physics, CAS