08 December 2014
Oxford Instruments introduces innovative product for SEM-based Particle Analysis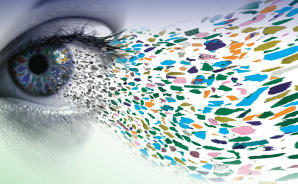 Oxford Instruments, the leading supplier of SEM-based particle analysis systems, has introduced its next generation particle analysis platform, AZtecFeature.
AZtecFeature can automatically detect and characterise particles present in a sample, reporting on each particle's position, morphology and chemical composition with nanometre resolution. Typical applications of AZtecFeature include the analysis of particles trapped in filters to monitor air quality or determine engine health, the detection of asbestos, and production process cleanliness quality control. Other applications cover steel inclusion analysis and the non-destructive analysis of trace evidence collected at crime sites.
According to Solutions Business Manager, Dr. Christian Lang, "AZtecFeature is more accurate and much easier to use than our previous generation product. And due to the analytical and throughput benefits of the AZtec EDS platform, we've also made significant performance improvements, so that the job can be completed considerably faster."
With AZtecFeature, setup is automated and basic particle sizing is available immediately. By clicking on one particle, others that are similar to it in size and morphology will be automatically detected and displayed. Adding chemical data and generating classes of particles is then just a click away. AZtecFeature supports multiple large area silicon drift detectors to increase throughput and reduce the effect of shadowing of small particles by larger particles.