17 Jun
Oxford Instruments Asylum Research Jupiter XR Large-Sample AFM Now Includes New Ergo Software Interface for Even Greater Productivity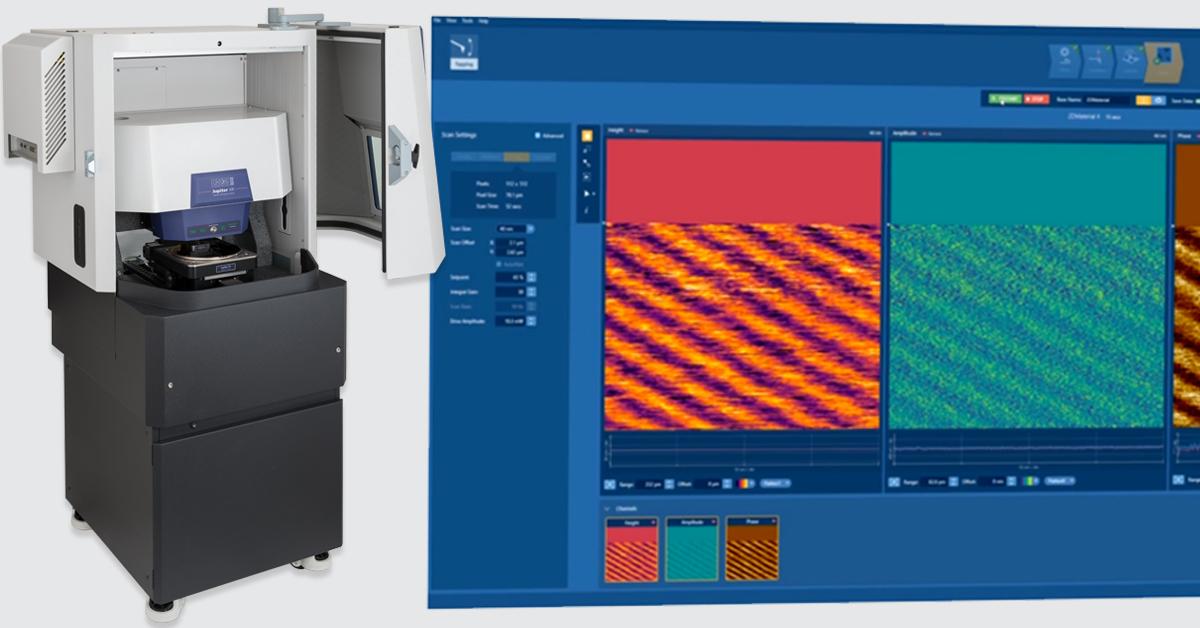 June 17, 2020 (Santa Barbara, CA). Oxford Instruments Asylum Research is pleased to announce that the Jupiter XR atomic force microscope now includes their new Ergo software interface. Jupiter XR is the world's fastest and highest resolution large-sample AFM and the only one with blueDrive technology for unmatched measurement stability and repeatability. Ergo's intuitive guided workflow makes it even faster and simpler to setup measurements and collect high-quality AFM images in both multi-user academic research and industrial R&D labs.
"Ergo is an exciting next step for the Jupiter XR. The new software interface perfectly complements Jupiter, making its incredible performance and unique capabilities accessible to everyone, from users who are new to AFM to AFM experts," said Dr. Marta Kocun, Asylum Research Product Line Manager.
A new short video is now available that introduces viewers to the extraordinary performance and ease of use of Jupiter XR and provides an overview of the new Ergo interface. The video and more information can be found at https://afm.oxinst.com/Jupiter
Image caption: The Asylum Research Jupiter XR large-sample AFM and its new Ergo software interface.