17 Jul
Introducing the Ultim® Max range: a new suite of high performance SEM-EDS detectors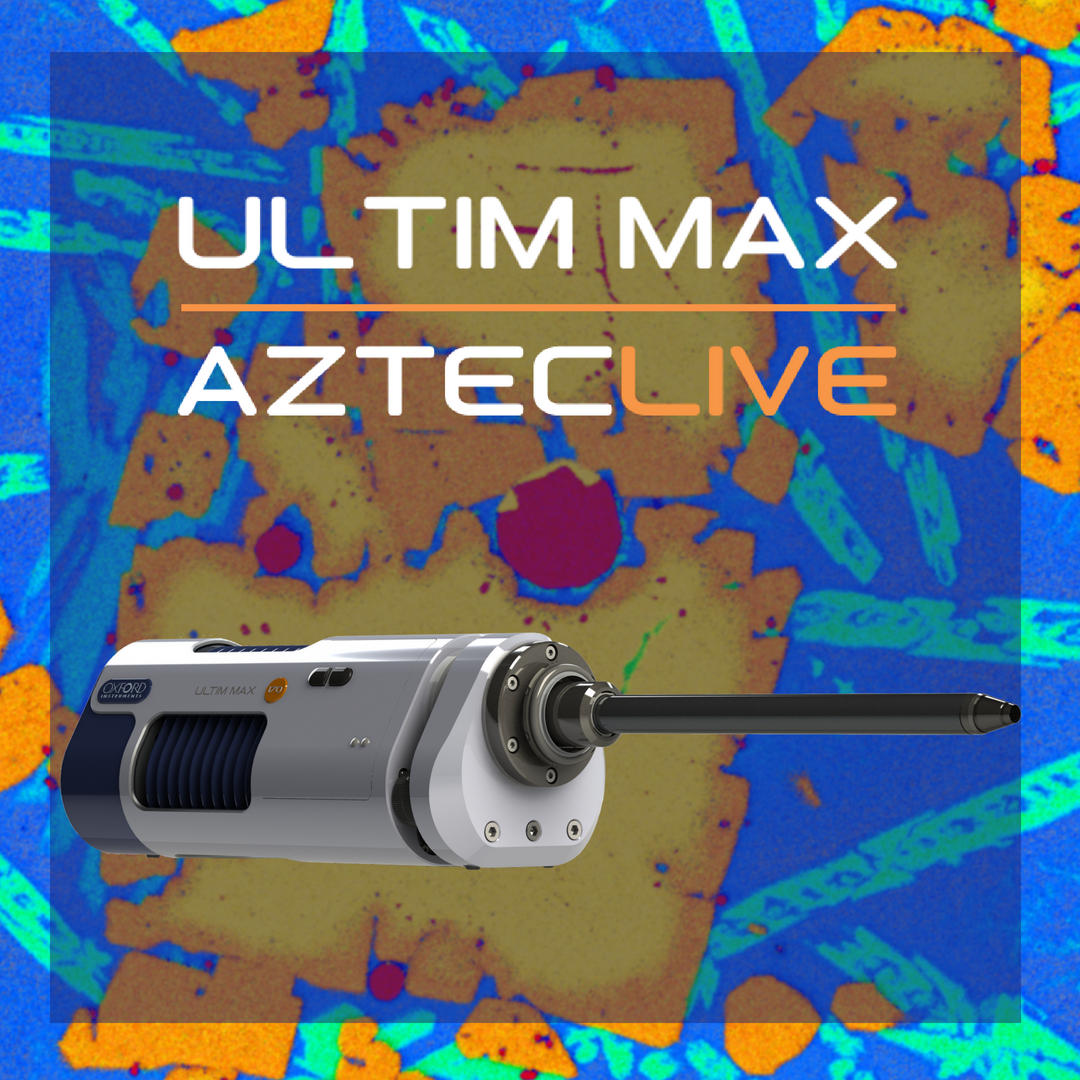 Oxford Instruments, the global leader in microanalysis systems, is proud to announce the most comprehensive range to date of Silicon Drift Detectors (SDD) for Energy Dispersive (EDS) analysis in the Scanning Electron Microscope. New Ultim® Max 65mm2 and 40mm2 models have been released, to complete the Ultim range and join the 170mm2, 100mm2, and the unique ultra-high sensitivity windowless Ultim Extreme detector, launched at M&M in 2017, to provide the most complete range of microanalysis systems on the market.
This suite of Ultim SDD detectors benefits from bigger sensor sizes and faster electronics which deliver users twice the sensitivity and up to four times the speed of the best current generation SDDs. Paired with Oxford Instruments unique AZtecLive real-time EDS analysis software as standard, live sample navigation by chemistry in an electron microscope is possible for the first time. This unique capability changes EDS from a traditional static approach to dynamic, interactive analysis.
Not only does the solution offer live imaging, X-ray mapping and element identification, but the range of Ultim detectors makes even the most challenging analysis possible. Offering the highest sensitivity for beam sensitive materials, light element, and nano-analysis, Ultim systems enable elemental characterisation of a wider range of samples and smaller features than ever before in the SEM.
Dr. Simon Burgess, Business Manager X-ray Products explains, "Building on the success of the Ultim Max 170, 100 and Ultim Extreme which were launched last year, we recognise the importance of ensuring that we have a suite of detectors that cater for our customers' wide range of analysis challenges."
The range of detectors will be demonstrated at various events around the world, including M&M in Baltimore (6-9th August 2018) and IMC in Sydney, Australia (9-14 September 2018).
For more details, application notes and videos please visit: nano.oxinst.com/azteclive