Feb 27, 2019
Announcing the New Jupiter XR Large-Sample AFM from Asylum Research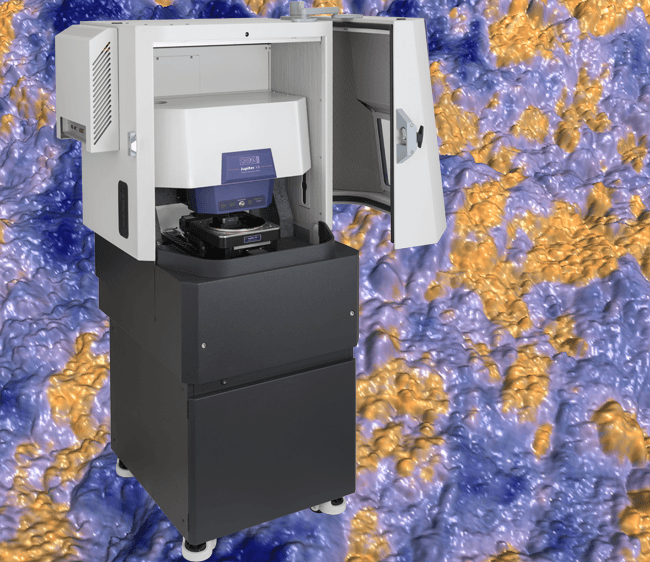 Oxford Instruments Asylum Research announces the new Jupiter XR Atomic Force Microscope (AFM), the first and only large-sample AFM to offer both high-speed imaging and extended range in a single scanner. Jupiter provides complete 200 mm sample access and delivers higher resolution, faster results, a simpler user experience, and the versatility to excel in both academic research and industrial R&D laboratories. This brand-new platform leverages Asylum Research's almost 20-year history of AFM technology innovation to achieve performance that eclipses all current-generation large-sample AFMs.
"People have been asking us for a large-sample Asylum AFM for many years now. We couldn't be happier to finally deliver on that request with an AFM that exceeds expectations on every front, from higher performance to greater ease of use," said Roger Proksch, Ph.D., President of Asylum Research. "Since our beginning, Asylum has been committed to pushing the limits of AFM technology. Jupiter has grown from this massive core of unique technology—low-noise position sensors, the incredible resolution and speed of Cypher AFMs, new nanomechanical measurement techniques, and blueDrive™ photothermal excitation. Together with our world-class product reliability and customer support, these make Jupiter the new industry-leading large-sample AFM."
Jupiter XR features a fully-addressable 200 mm sample chuck, simple and intuitive software control of system setup including laser and detector alignment, automated optimization of imaging parameters, automated multi-site imaging and analysis, and Asylum Research's unique blueDrive tapping mode for improved tip lifetime and measurement repeatability. It is also the world's most versatile large-sample AFM, incorporating Asylum Research's extraordinary range of capabilities and accessories and a modular design that supports future expansion. It shines in research environments, high-throughput industrial applications and failure analysis labs. No matter the application, no other large-stage AFM can match Jupiter's ease of use, speed, performance and flexibility.