8 Apr
New Application Note from Asylum Research: AFM Can Help Expand the Tire Industry's "Magic Triangle"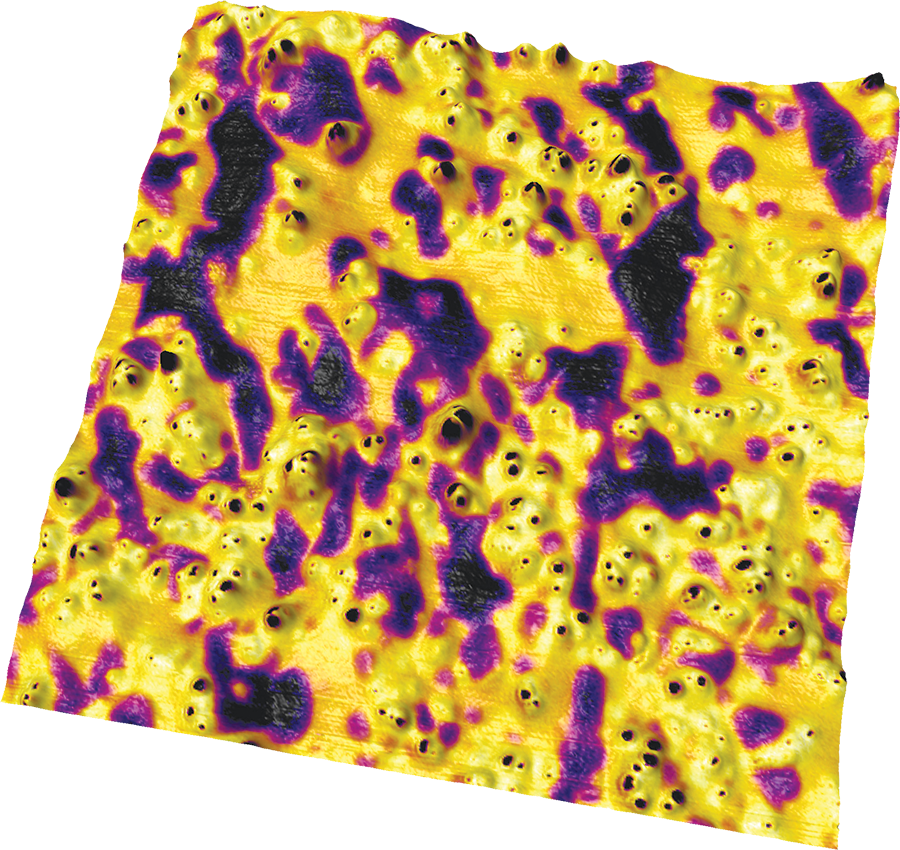 Automotive tires are expected to keep us safe by providing good traction, improve fuel efficiency by minimizing rolling resistance, and reduce economic and environmental costs by maximizing wear resistance. Unfortunately, improving performance in one of these areas is often found to degrade performance in one or both of the others. This conundrum has come to be known as the tire industry's "Magic Triangle." Understanding the nanostructure-performance relationships in complex rubber compounds is the most promising approach for developing next-generation tire tread materials.
Image caption: Asylum Research AFMs offer an exclusive "bimodal" imaging technology that easily distinguishes between components in rubber blends with higher resolution than conventional AFMs. Here, a tire rubber blend containing epoxidized natural rubber, polybutadiene rubber, and silica nanoparticles was imaged using bimodal AFM. The image reveals how the blend consists of a continuous phase of natural rubber (yellow/orange areas) containing isolated inclusions synthetic rubber (purple patches) and how the silica particles (black dots) are dispersed almost exclusively in the natural rubber.
The new application note presents how atomic force microscopy (AFM) can help develop this understanding of how the nanoscale distribution of components affects tire performance. Asylum Research AFMs offer unique capabilities that can not only examine the morphology of rubber blends but can also identify components, map their distribution, and measure their nanoscale mechanical properties. Examples in the application note demonstrate how AFM can readily and rapidly distinguish these materials in rubber formulations with nanometer-scale resolution. Of particular interest is how the various natural and synthetic rubber components associate with the carbon black and silica nanoparticles commonly used as fillers. Here, AFM can directly visualize the "bound rubber" fraction that tightly binds to the filler particles and even characterize how the particles modify the local mechanical properties of the rubber. No other technology can provide the same breadth of nanoscale insights for these materials.
For more information see https://afm.oxinst.com/magic-triangle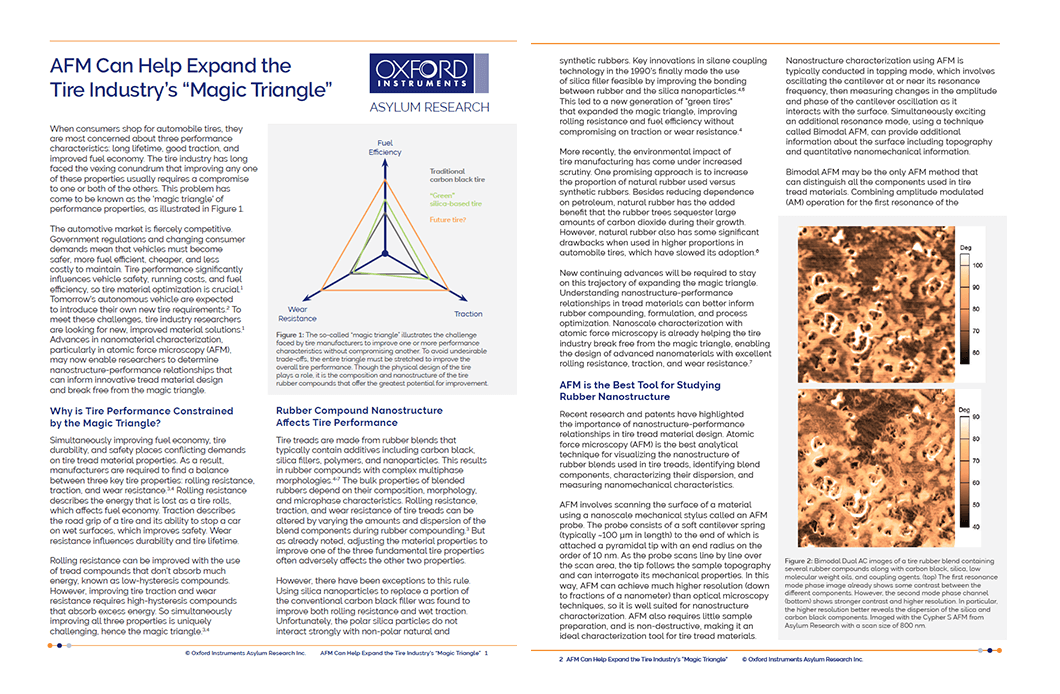 DOWNLOAD THE APP NOTE